Dan A. Rodriguez Articles and Podcasts
2021-05
Episodes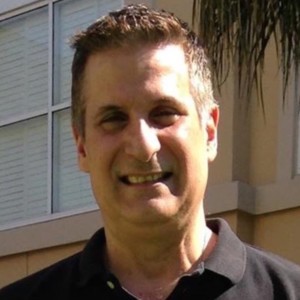 Wednesday May 12, 2021
Wednesday May 12, 2021
Edmond Burke stated it (1729-1787) like this: "Those who don't know history are doomed to repeat it." George Santayana wrote it like this, "Those who cannot remember the past are condemned to repeat it."– (The Life of Reason, 1905.) I was shocked by how much hatred there is among some Christians and non-Christians for all things Jewish. Jews are to some voices on social media the monsters of greed, pedophilia, bad government, wars, famines, world domination, the antichrist, the devil, and more. They have been accused of every dark and evil thing imaginable. This tendency is not new. Historically, the Jews have been hated throughout history and accused, often falsely, that they were the scum of the earth.[1]  Though this article addresses much more than antisemitism, I am starting with that subject. I am not a Jew so I have no axe to grind, though I am consistently against all forms of antisemitism. When I was studying at the University that I eventually graduated from in the late 80's, I did much study on antisemitism throughout history. There are particularly interesting books about antisemitism. [2] There is NO question about the hatred of the Jew in the religion of Islam from when it was established. I've read the Qur'an. Islam is not a religion of peace and love, and Muslim hatred of the Jew is not a modern phenomenon, as the apologists want us to believe. The roots of Islamic antisemitism run as deep as when Muhammed first began to spread his religion.[3] Few are knowledgeable of the hatred of the Roman Empire against the Jews. Many countries have had their Jew haters. Yet, many erroneously believe that Jew-hatred was an isolated incident in Germany during the NAZI era. Sorry to burst your bubble but do a light perusal of modern social media and you will find many Holocaust deniers, and many that accuse the Jews of every evil under the sun.  Christianity had a big part to play in the promulgation of antisemitism. If I had space I would tell you about the virulent antisemitism of the protestant reformer Martin Luther. He was among the worst of the Jew-haters, and yet many follow his doctrine of "only believe"  as though it were the Gospel truth. It's not, but that is for another article. I am also not a Catholic so I am not espousing their opposition to Luther. For further details read the excellent book, Martin Luther's Anti-Semitism: Against His Better Judgment, Eric W. Gritsch. The author traces Luther's antisemitism and how it influenced Europe and the Final Solution under Hitler. I also suggest reading the tract Luther wrote displaying his hatred against the Jews, The Jews and Their Lies. Honestly, it reads like NAZI propaganda. Here are some excerpts: https://www.jewishvirtuallibrary.org/martin-luther-quot-the-jews-and-their-lies-quot.  I studied the Holocaust profusely, so I am unpleasantly surprised by the amount of ignorance and denial on the subject. I read one woman's comments on social media stating that the Red Cross records showed there were only 221,000 Jews murdered by the Nazi's in the concentration camps. The Nazi's kept meticulous records. The allied forces found many document caches, record books, and physical evidence. The Red Cross didn't have all the numbers as were recorded in Nazi records. Additionally, there were multiplied thousands of Jews that were dragged off the streets, out of their homes, taken from their lands, and forcibly removed from their businesses that were often shot by firing squads. Mass graves of Jews were found in many cities and towns. The same goes for wherever the NAZI war machine went. They murdered men, women, and children without remorse. One ghastly way the NAZI soldiers got rid of babies was by ripping them from Jewish mother's arms and smashing them against a wall. There were other ways they rid themselves of the "vermin" Jews as they conquered Europe. Many were herded onto trains and sent to their deaths in the concentration camps.   The Holocaust of the Jews was a historical fact that should never be denied, rewritten, modified, or forgotten. Unfortunately, many have forgotten the horrific toll on human life caused by the Nazis. It looks like many are moving progressively into repeating history with the medical lockdowns, masking, forced medical procedures, quarantines, vaccine concentration camps, and the need for vaccine passports. These bear a striking similarity to Nazi issued "papers" or written authorization to work, buy, sell, travel, and some are following the model of concentration camps of the Nazis. No, they are not throwing people in ovens or herding them into the "showers" to be murdered by poisonous gas. That is true, but when the non-pandemic began around March of 2020, nobody believed that forced vaccinations, vaccine passports, QR codes, and quarantine camps would ever happen. Some believed it to be conspiracy theories, but the actions of evil governments have proven differently. Look how far evil has gone, and how far the tyrants have taken it in a short amount of time, and never forget who they are! They will take it all the way to Revelation 13:16-18 and the mark of the beast if left unchecked. I believe we are winning in the U.S., though state by state. England cancelled all vaccine related mandates January of 2022, and soon other countries will follow. Other countries like Australia, New Zealand, Canada, France, Italy, and others are full blown totalitarian vaccine lockdown states. It is so sad to see what has happened in these countries. The good news is that in Canada, France, Italy, and in other countries the populace is fighting back! Today, we are seeing a repeat of history with the nonsensical and unscientific worldwide Covid-19 response to a virus that is 99.9% survivable. "Oh, but what about all the variants that are more virulent?" ask the gullible. Here is the truth. All the variants are weaker mutated versions that are easier to resist than the original Covid-19. For those that get it, it will be a mild cold and you will get over it. There may be exceptions that some get a bad case because their immune system is compromised and/or they have other severe illnesses. For most people, it will be a mild. What is happening in our world with all this globalist agenda? What is behind the Covid nonsense we have seen from 2020 to 2022? It is not complicated really. We are seeing the attempted rise of the antichrist spirit to subjugate the human race under a global and totalitarian leadership,. The world is being prepared for the  beast system of government control. Anyone ever hear of the Book of Revelation I mentioned above? Why do pastors not teach that truth? There are a few exceptions, but 99% of churches refuse to see the correlations. A vast majority of churches around the globe complied and continue to comply with tyrannical governments. Most closed their doors without so much as a whimper. A great falling away (apostasy) from God and His Word has begun.  At that time, many will ·lose their faith [turn/fall away], and they will ·turn against [betray] each other and hate each other. Many false prophets will ·come [appear; arise] and ·cause many people to believe lies [deceive many]. There will be more and more ·evil [sin; lawlessness] in the world, so ·most people will stop showing their love for each other [the love of many/most will grow cold]. But those people who ·keep their faith [endure; stand firm; persevere] until the end will be saved. The Good News [This Gospel] about God's kingdom will be preached in all the world as a testimony to every nation. Then the end will come. (Matthew 24:10-14 Expanded Bible) But even so, the Spirit very clearly tells us that in the last times some will abandon the true faith because of their devotion to spirits sent to deceive and sabotage, and mistakenly they will end up following the doctrine of demons. They will be carried away through the hypocrisy of liars whose consciences have been branded with a red-hot iron. (1 Timothy 4:1-2 The Voice) Also he compels all [alike], both small and great, both the rich and the poor, both free and slave, to be marked with an inscription [stamped] on their right hands or on their foreheads, so that no one will have power to buy or sell unless he bears the stamp (mark, inscription), [that is] the name of the beast or the number of his name. Here is [room for] discernment [a call for the wisdom of interpretation]. Let anyone who has intelligence (penetration and insight enough) calculate the number of the beast, for it is a human number [the number of a certain man]; his number is 666. (Revelation 13:16-18 AMP) Open your eyes and see that what is happening worldwide with the Covid response, mandates, passports (also QR codes), lockdowns, and quarantine camps! They are clearly preparing the way for the final mark of the beast! If you can't buy or sell, that includes a huge percentage of everything we do in life. If you can't buy, that means no food, electricity, water, gas, fuel, cars, boats, airplanes, houses, travel, schooling, property, and ad infinitum! If you can't sell, that means you are out of any and every kind of business transaction. That would curtail you operating or owning any kind of business. No work and no business. That is coming upon the world, and what we are seeing is the beginning of the antichrist government to come. Getting back to the genocide against the Jews by NAZI Germany, I read the extraordinarily bloody book, The Holocaust, by Sir Martin John Gilbert. Don't read it at night or the nightmares will be worse than any Freddy Kruger movie! Ask me how I know. Contrary to the Freddy Kruger movies that were all based on a scary fantastical story, genocide against the Jews of Europe truly happened. It was no myth. Gilbert's book made me suffer through the entire range of human emotion. That had never happened to me before. The record of man's inhumanity towards other human beings is graphically retold with its many gory details. Sir Martin Gilbert was the official historian for Winston Churchill. He was a thorough researcher and listed his many sources. He wrote about the history of the Holocaust using Nazi records and whatever other sources were available during the period. The sources indicate that millions of Jews were murdered. (See https://www.jewishvirtuallibrary.org/estimated-number-of-jews-killed-in-the-final-solution). Hitler's death machine destroyed most of the Jewish population in Europe! It was no mere 221,000![4] In addition to reading about the genocide of the Jews in all its bloody details, visit the Holocaust History Museum in Jerusalem (Yad Vashem). I have not visited the Holocaust Museum in Washington DC. There is no question that the exhibits will be a shock that will stay with you for weeks if not months. I visited the entire museum in Jerusalem twice on two consecutive trips. After that, when in Israel with students, I would wait outside while the students toured the museum. Two times at the HHM was more than enough for me. Emotionally, it was tough to bear. The students would come out of the museum all messed up. The women often came out with make-up smeared on their faces, and men trying to hide their tears. It is not until you see the physical evidence, photos, movies, and hear the testimonies, that you realize the profound horrors of the holocaust.    Around 35 million people were murdered by the Nazi war machine. Did you know that? Poland's population was decimated by the Third Reich. Many Poles (and other Slavs) were sent to support the war effort through forced labor in factories. The Polish farmers were forcibly sent to farm German lands, and others were sent to the concentration camps.     Other people that were not considered of the pure Aryan race also died in the concentration camps. Gypsies (Roma), handicapped, homosexuals (even those suspected of it) were sent to the concentration camps to be exterminated. Jehovah's Witnesses rejected the Third Reich's demand of loyalty to their cause. The JW's were rounded up wherever the Nazis showed up in Europe. Thousands were murdered. Whatever you may think of Jehovah's Witnesses and their doctrines, they displayed a moral rectitude and backbone that was not found among most professing Christians in Europe. Most Christians in Germany caved to the demands of the Third Reich and became active supporters. You need to get that straight in your thinking. Christians folded in Germany like a deck of cards. There were a few exceptions, but Germany considered itself a "Christian" country during the rise of the Nazis. When I see what churches and ministers have done and are still doing with their compliance to all the totalitarian regime demands for the response to Covid, I know that in the 30's and 40's they would have easily been convinced to support Hitler's tyranny against the Jews, Slavs, Gypsies, and so on. It is obvious that the church in Germany was weak and ignorant of the Word. It is also evident that many churches today have become weak and tolerant of evil. Not only that, but many in the church have fallen from grace and faith because of their support and tolerance for lockdowns, forced church and business closures, vaccine passports, and quarantine concentration camps where people lose all freedoms.  The Nazis arrested politicians, lawyers, doctors, pastors, priests, and put them in ghettos to starve and die! Under the Nazi regime interracial marriages were considered an aberration to be eradicated, and the children of such unions were to be destroyed so the Aryan race would not be diluted. The Nazis considered the "mulatto" (mixed race) children born of such unions to be an infection needed to be destroyed.  Some blind and racist ignoramus mentioned repeatedly on a social media network that Hitler was not a racist. Any reading of Hitler's Mein Kampf begs to differ with the insanity that would think Hitler was not a racist! There is no way to read that devilish book and come away with love for other races except for the "white" Nordic-Aryan race! Hitler believed that only the Aryan-Nordic style race was pure and that all others were mixed. Jews, Gypsies, Slavs, blacks, and many others were considered mongrel races.[5]  In addition, there was a systematic Nazi boycott of all Jewish businesses, and Jews were forbidden to enter stores or restaurants, and own property. Hmmm. Does that sound familiar? In 2020 and 2021, we have seen countries forbidding the unvaccinated from entering stores, eating at restaurants, entering grocery stores, going into entertainment or exercise venues, and the list goes on. They could have just put a mark (or a yellow star) on the unvaccinated and called it by what it is, discrimination and racism. Oh wait, in many countries they did just that with their vaccine passports and QR codes! Canada (under martial law as of  February 2022), Australia, Italy, New Zealand, Austria, Germany, and others have become fascist police states with its enforcement of vaccine mandates. Many of these countries have brutalized protesters. In Canada, peaceful protesters were arrested, beat, kicked, trampled, and some have been murdered by their own Gestapo police! We better wake up in America because the Biden regime would love to do the same here in America. Sadly, many forgot about World War 2 and the NAZI takeover of Europe and beyond. They forgot that Hitler started by imposing disarmament of citizens. Hitler health orders were specifically made to target the Jews because they supposedly were "super spreaders" of typhoid. Jews and others were to be removed from society. Many racist laws and mandates were implemented, and brown shirt regiments and Gestapo became the personal police force of the Nazis to see to it that Hitler's orders were obeyed without opposition. Have you ever heard of the Red Terror imposed by Lenin on Russian citizens to remove all opposition to his communist revolution? Again, history has many lessons to teach us about repressing the multitudes by intimidation, violent suppression, murder, disarming the people of firearms and anything that could be used as a weapon, forced labor camps, concentration camps, and the resultant starvation. Millions died through the actions undertaken by Lenin to subdue the people into complete obedience! Many thousands of "undesirables", like the deplorables and conservatives of today, were murdered! Many were publicly executed.[6] The same can be said about China. Mao Zedong and his communist revolution were responsible for the deaths of  around 65 million Chinese[7]  Yet, you hear useless idiots venerate the mass murderer. They forgot or whitewashed Mao's bloody history with a romantic view of the CCP and its founder.[8]     Don't you see what this Covid-response has opened the door to? In the US, the FBI, DOJ, DC police, tech demi-gods, and other agencies are weaponized and may now be used to target conservatives and any opposing voice that disagrees with the Democrat's socialist and globalist agenda. Wake up! One BIG difference between the nations of Europe and others is that Americans are armed to the hilt, and they will never surrender all their weapons to any tyrannical orders! Some may lose privileges through unjust local government laws in some states, but they will not ever disarm the people of the USA. The people would fight back (hopefully) if it ever came to that. That is why the Second Amendment protects the right to bear arms. It is a protection of the right of the people to revolt against a tyrannical government. It is embarrassingly stupid when idiot leftist or socialist politicians and other Demonrats accuse conservatives of being like Hitler. In actuality, the Democrat leftist socialists are every bit like Hitler, Lenin, Stalin, and Mao. They want to control the narrative by prohibiting free speech that opposes their agenda. They will repress by intimidation or violence all who dare oppose them. They want to disarm all conservatives, corral them, and remove them from society. Did you notice that the most draconian lockdowns and repressive Covid measures have all been in Demonrat controlled states and cities? Doesn't it ring a bell in you? It sounds like they are imposing policies of Hitler, the USSR or the CCP. They are repeating history. In getting back to more about Hitler's racism, I read Mein Kampf, and the severely anti-Semitic and libelous, Protocols of the Elders of Zion. I read them to compare them to the actual practice of Judaism. No religious or orthodox Jew would engage in the evil that those books accused the Jews of doing. Religious Jews believe in keeping the moral commandments of God. Drinking the blood of the innocent or sacrificing children are violations of God's Word. No real Jew that follows the Torah would ever engage in such evil practices!  Those are only some of the accusations levied against all Jews. I am not saying Jews were perfect at keeping God's moral guidelines, and that there were not many violations of them throughout history. I am saying that religious Jews endeavored to obey God's rules in Scripture, often to a higher degree than Christians did. Throughout history, there have been many people that have identified themselves as Jews or of Jewish descent that were not Jews at all in practice. There were some anti- Biblical Jews for sure! Just because someone carries a Jewish sounding last name does not mean that they are true Jews! Read Romans chapters 2 and 11. Notice that is precisely what Paul argues. Not all Jews are really Jews! Specifically, he was referring to the Jews that do not keep the moral commandments of God in the Scripture. Those are the Jews in name only! You know, like the Republicans-in-name-only or RINO's, history has had JINO's, Jews-in-name-only. They may have had Jewish ancestors and received their surname from them, but that does not mean that they were practicing TORAH-keeping Jews. It is exactly that way in Christendom. Not all those that claim to be Christians are real Christians. There are many people that claim to be Christians that live hideous lives doing anti-Christian stuff. Let me give you a case in point. Did you know that Italian mobsters (Mafia) have often been church going, baptized, communion-taking, members of the Catholic church? Often, these mobsters also contributed significant amounts to the Catholic churches and charities. Of course, much of the leadership of the Catholic church has strongly repudiated and condemned the criminal activities of the Mafia (only since the 1990's), but the truth exists that many, if not most, Italian mobsters are very religious.[9] Not only that, but the evidence is clear that the Catholic church has been involved heavily with the Mafia in Italy and the U. S.[10]   From the article, The "Theology" of the Mafia and the Silence of Rome: "In the book "Mafia" by the German journalist Petra Reski, who lives in Venice, recently published by Droemer, discussions with mafiosi, their wives and priests describe how they understand the divine order. "You know, the judiciary can't forbid us to leave out a mafioso for the salvation of our soul. We must not deny the sacraments to anyone." So spoke the young priest of Corleone. The wife of mafia boss Bernardo Provenzano, who was arrested in 2006, told a journalist: "I only acknowledge divine justice. I no longer believe in justice on earth. Only God knows everything and sees everything." In her interviews, Reski has repeatedly found out those commandments that mafiosi believe in. "You shall not commit adultery" is one of them. "You should not murder", is not found in them. There are testimonies to justify murders like this: "Since God has not yet taken him in, I sent him to Him." The Vatican is silent on that theology, to which many of those priests apologetically agree, although they (or because they?) are called to their office by regional bishops. Here and there, there are the anti-Mafia pastors. Even the Wojtyla Pope condemned the mafia, but just as a syndicate of crime and not as a religiously based model of life. There is no official document from Rome on this. The German journalist Magdalena Krol spoke to Padre Nino Fasullo, head of the monthly magazine Segno. The Redemptorist Order says the Church ignored the syndicates completely until the 1990s, when the anti-mafia movement was spurred on by then-mayor (and recently mafia author) of Palermo, Leoluca Orlando. When the Mafia murdered the judges Falcone and Borsellino, the movement failed because of the fear of the Sicilians. Since then, there have been arrests and convictions again and again, but the church is not involved. The mafia issue is absent from the training of the priests. Far too many priests come from mafia families. The traditional obedience within families and the "distrust of the state" are further aspects. Can something change? Only with difficulty because the "white collars", the exponents of "better society", would stand idly in the background. Especially politicians who continuously defuse anti-mafia laws."[11] What an indictment against the tolerance and deception of such devilish activity in churches! Did you get that, "Far too many priests come from mafia families"? It was all a part of the "family" business.    Let me get back to the Jews. The truth is that there are many SECULAR Jews in the rank and file of people that consider themselves to be Jews. These are people with Jewish last names that may or may not believe in God or the Scripture. Did you know that there are Jewish agnostics and atheists? I have met a few. I remember having Jewish in-name-only teachers that were as worldly as anything in heathenism! Did you know that there are people identified as Jews that are followers of Buddhism and other world religions that have nothing to do with the Bible? I saw a video of an entire Jewish family that were devout Buddhists. Did you know that many Jews in the Bible were idolaters that followed Baal and other religions? If you didn't know that then you are ignorant of the Scripture. Did you know that there were and are a few Satanists of Jewish ancestry?  I say that kind of tongue-in-cheek because there have been idolaters, worshippers of demons and false gods from many nations. It is not something exclusive to some Jews. Just like there have been people that practice witchcraft, sorcery, greed, adultery, sexual perversions, murders, homosexuality, pedophilia, theft, and every evil thing under the sun in all nations, the Jews have had their perverts too!  Did you know that there is a big history of gangsters in the U.S.A. that were of Jewish families? I quote from Jewish Gangster in America: "There are few excuses for the behavior of Jewish gangsters in the 1920s and 1930s. The best-known Jewish gangsters – Meyer Lansky, Bugsy Siegel, Longy Zwillman, Moe Dalitz — were involved in the number's rackets, illegal drug dealing, prostitution, gambling, and loan sharking. They were not nice men. During the rise of American Nazism in the 1930s and when Israel was being founded between 1945 and 1948, however, they proved staunch defenders of the Jewish people.[12] Not only were those Jewish gangsters "not nice men", but they were commandment-covenant breakers. So obviously, my article is not a defense of the wicked among the Jews, but what about the wicked in all other nations? Do you think it was only the Jews? No, they were not the only ethnic or national group that had gangsters and criminal organizations among their ranks. What about the Italians from my father's side of the family? Were any of them mafiosi? There may have a been a few, but the details are sketchy. Not only that, but the sketchy ones are all dead because they all died young. But it will not be well for the evil man, and he will not lengthen his days like a shadow, because he does not fear God. (Ecclesiastes 8:13 NASB 1995) Do not fret because of evildoers, be not envious toward wrongdoers. For they will wither quickly like the grass and fade like the green herb. (Psalms 37:1, 2 NASB 1995) What about La Cosa Nostra, and the rest of the Italian mobsters in America? What about the many mafiosos (in Spanish) that go faithfully to church? Did you know the mafia has its rules of conduct, their so called Ten Commandments? "The following list was found during the arrest of Salvatore Lo Piccolo, the reputed new boss of the Sicilian Mafia. It is thought to have been drawn up as a "guide to being a good mobster." [13] The Mafia's "Ten Commandments" The original Ten Commandments 1. No-one can present himself directly to another of our friends. There must be a third person to do it. 1. You will have no other gods before Me 2. Never look at the wives of friends. 2. You will not make for yourself an idol 3. Never be seen with cops. 3. You will not make wrongful use of the name of your God 4. Don't go to pubs and clubs. 4. Remember the Sabbath and keep it holy 5. Always being available for Cosa Nostra is a duty - even if your wife's about to give birth. 5. Honor your father and mother 6. Appointments must absolutely be respected. 6. You will not murder 7. Wives must be treated with respect. 7. You will not commit adultery 8. When asked for any information in the family, the answer must be the truth. 8. Thou will not steal 9. Money cannot be appropriated if it belongs to others or to other families. 9. You will not bear false witness against your neighbor 10. People who can't be part of Cosa Nostra: anyone who has a close relative in the police, anyone with a two-timing relative in the family, anyone who behaves badly and doesn't hold to moral values. 10. You will not covet   The BBC author put the Ten Commandments side by side with the Mafia list of "commandments". I took out the archaic King James English. The list illustrates how the Mafia has taken the original Ten Commandments and given them their own spin. God's moral commandments must be obeyed and not changed or reinterpreted to mean something else. There is big trouble ahead for those that add or take away from the clear meaning of Scripture as the Mafiosi (in Italian: members of the Mafia) obviously have done. They have twisted the meaning of Scripture to their beliefs and agenda. Circumcision is nothing, and uncircumcision is nothing, but what matters is the keeping of the commandments of God. (1 Cor. 7:19 NASB) This requires the steadfast endurance of the saints—those who obey God's commandments and hold to their faith in Jesus. (Revelation 14:12 NET) I testify to everyone who hears the words of the prophecy of this book: if anyone adds to them, God will add to him the plagues which are written in this book; and if anyone takes away from the words of the book of this prophecy, God will take away his part from the tree of life and from the holy city, which are written in this book. (Revelation 22:18, 19 NASB 1995) Even some from among your very own ranks will rise up, twisting the truth to seduce people into following them instead of Jesus. (Acts 20:30 The Passion Translation - TPT) …Escape from the empty echoes of men and the perversion of twisted reasoning. (1 Timothy 6:20b TPT) Yes, the mafiosi have a twisted reasoning because they have twisted the truth. The pentito (repentant) Antonino Calderone recounted similar Commandments in his 1987 testimony: These rules are not to touch the women of other men of honor; not to steal from other men of honor or, in general, from anyone; not to exploit prostitution; not to kill other men of honor unless strictly necessary; to avoid passing information to the police; not to quarrel with other men of honor; to maintain proper behavior; to keep silent about Cosa Nostra around outsiders; to avoid under all circumstances introducing oneself to other men of honor. [14]   Omerta is another "commandment" among the Mafiosi. Properly, in Italian, omertà means silence. It is basically the code of silence that forbids speaking to police or government authorities (or anybody else outside the organization) about anything related to the mafia. To break the code is to break a Mafiosi's blood oath swearing allegiance to the organization, and it is punishable by death. Even if a Mafiosi was robbed in his own house, he was never to give any info to the cops about the robbery or the robber. He was to be silent and was duty bound to seek vengeance against the thief by himself. It was considered the height of honor and manliness to go to jail rather than break the code.   Though the purpose of the code among the Mafiosi was criminal from the outset, there are some things to be learned about honor and respect here. Do you honor and respect the Lord and His Word at least as much as the Mafiosi did to their criminal organization, where you would rather die than lie or commit murder? You may not have ever had your finger cut and bled all over an idol of a "saint" that was then set on fire as you swore your allegiance to a criminal organization, but have you ever received communion or participated in the Lord's table? Communion over the bread and wine are a declaration of allegiance to the Lord Jesus and to God the Father because of the shedding of the blood and the sacrificing of the body of Jesus. Do you respect God's Word so much that you would rather go to jail than shut down your church because of an evil mandate that forbids meetings to preach and minister to the people? That is what governments ordered during the planned hysteria that was not a pandemic, something that is contrary to Scripture.  Not forsaking our own assembling together, as is the habit of some, but encouraging one another; and all the more as you see the day drawing near. (Hebrews 10:25 NASB) 18 And when they had summoned them, they commanded them not to speak or teach at all in the name of Jesus. 19 But Peter and John answered and said to them, "Whether it is right in the sight of God to give heed to you rather than to God, you be the judge; 20 for we cannot stop speaking about what we have seen and heard." (Acts 4:18-20 NASB) The high priest questioned them, saying, "We gave you strict orders not to continue teaching in this name, and yet, you have filled Jerusalem with your teaching and intend to bring this man's blood upon us." But Peter and the apostles answered, "We must obey God rather than men." (Acts 5:27-29 NASB) Look, I have my shortcomings too which are a weakness, and I have yielded to sin at times. Yet, I know in Whom I have believed and to Whom I have sworn my allegiance, and His Name is Jesus Christ my Lord! I would rather die than deny Him. Of course, I'd rather live long upon the earth and fight, fight, and fight some more to stay alive. If death came knocking at the door with a choice of deny Him or die, I would see Jesus sooner through a martyr's death because denial is not an option. The Italian mob is well-known, but what about the Russians, Japanese, Chinese, Irish, and many others with their own crime syndicates? On the island of Puerto Rico (USA) there are numerous gangs and criminal organizations. I know that because I was born there and spent about 25 years on the island. I saw a lot firsthand because I was a pastor in a high crime area of the San Juan metroplex. I pastored there from 1978 until 1993, first as assistant pastor with my father Israel, and then as pastor from 1982.        Criminal gangs have either been imported or formed in the U.S. by nationals from the Dominican Republic, Cuba, Haiti, Greece, Turkey, Israel, Thailand, Ghana, Nigeria, South Africa, Libya, Egypt, India, Brazil, Columbia, Mexico, and the list goes on and on. There are law abiding people among those nationalities, but there are also crime families and criminal organizations from all those nationalities! The same goes for all nations around the globe. How about criminal biker gangs, gangsters, and mobsters that are "good ol' American bred boys? I have met a few in years gone by. As an example, I remember living in Florida in the early 70's. There was a gang led by an all-American son of a very wealthy businessman with a famous last name, and the son sold drugs right out of his very expensive and exclusive luxury car! No, it was not a "Trump", so quit trying to guess! It is ridiculous to blame the Jews for all evil, even in the Bible. Millenia before the Jews even existed, the world was destroyed by a massive flood because it was filled with violence and wickedness. (Genesis 6) Before there were any Jews there were many wicked nations upon the earth. Every nation on earth today has evil criminal organizations or mobs among its citizens. Everybody that has ever lived has sinned. Some to greater degrees than other, but ALL HAVE SINNED. (Romans 3:23) That is a fact. If you say the Jews are responsible for all the evil on the planet, what about all the rest of the countries on earth with evil people, organizations, governments, wicked leaders, and crime syndicates among its populace? Do you exclude them to blame the Jews for all evil? Are other ethnic groups or nations exempt from wickedness? No, they are as guilty as the criminals and evil people that have existed among the Jews. Criminal activity is found in all ethnic groups, nationalities, and their skin color doesn't matter. Just as it is written: "There is no one righteous, not even one." (Romans 3:10 NET) The heart is deceitful above all things, and desperately wicked; who can know it? (Jeremiah 17:9 NKJV) But I know your dwelling place, your going out and your coming in, and your rage against Me. (2 Kings 19:27 NKJV) Why do the nations rage, And the people plot a vain thing? (Psalms 2:1 NKJV) The nations raged, the kingdoms were moved; He uttered His voice, the earth melted. (Psalms 46:6 NKJV) That is a fact. Sin has affected all people on earth. No one is excluded. The soul who sins shall die. (Ezekiel 18:20 NKJV) For the wages of sin is death, but the free gift of God is eternal life through Christ Jesus our Lord. (Romans 6:23 NLT) Thank God for what Jesus did for us when He went to the cross, shed His blood, and went to hell in our place to set us free! Here are some instructions: Then Peter said to them, "Repent (turn firmly away from your past life of sin and turn firmly to God) and let every one of you be baptized (immersed in water) in the name (authority) of Jesus Christ (the anointed One) for the remission (removal, cleansing) of sins; and you shall receive (lay hold of) the gift of the Holy Spirit. For the promise is to you and to your children, and to all who are afar off, as many as the Lord our God will call." And with many other words he testified and exhorted them, saying, "Be saved (set free, delivered) from this perverse (twisted, wicked) generation." Then those who gladly received his word were baptized (immersed in water); and that day about three thousand souls were added to them. And they continued steadfastly in the apostles' doctrine (teaching, instruction) and fellowship, in the breaking of bread, and in prayers. (Acts 2:38-42 NKJV- parenthesis are my translation comments) To Him all the prophets witness that, through His name (authority), whoever believes (trusts and obeys) in Him will receive remission (removal, cleansing) of sins. (Acts 10:43 NKJV- parenthesis are my translation comments) Because if you confess with your mouth that Jesus is Lord (declare your submission and allegiance to Him as your Lord) and believe (trust and obey) in your heart that God raised him from the dead, you will be saved (delivered, made whole). (Romans 10:9 NKJV- parenthesis are my comments and/or translation) NOTES: [1] Jew-hatred is more commonly referred to as antisemitism: https://encyclopedia.ushmm.org/content/en/article/antisemitism. [2] Here are a few: The Conflict of the Church and the Synagogue: A Study in the Origins of Antisemitism; James Williams Parkes. Why the Jews?, Prager and Telushkin. The comprehensive 4 volume set by Leon Poliakov: The History of Antisemitism. [3]  See: The Legacy of Islamic Antisemitism: From Sacred Texts to Solemn History, Andrew G. Bostom. The historicity of Muslim hatred towards the Jews is undeniable. This book is very well documented. It will answer many questions. [4] See these articles that break down how many died: https://encyclopedia.ushmm.org/content/en/article/documenting-numbers-of-victims-of-the-holocaust-and-nazi-persecution - https://encyclopedia.ushmm.org/content/en/article/jewish-losses-during-the-holocaust-by-country?parent=en%2F11652 – Roam around that website to get more info. [5] Look at this video where Hitler promises the destruction of all the Jews of Europe. It's in German, but that is the translation of Hitler's last words in the video clip. https://encyclopedia.ushmm.org/asset/cae99c77-f639-4b3c-bf22-401025466b90.mp4 - There was a systematic Nazi boycott of all Jewish businesses, and Jews were forbidden to enter stores or restaurants. See this historical video clip: https://encyclopedia.ushmm.org/content/en/film/nazi-anti-jewish-boycott?parent=en%2F3225 [6] See: https://www.globalsecurity.org/intell/world/russia/red-terror.htm ;   https://alphahistory.com/russianrevolution/red-terror/ ; also look at their list of documents. https://alphahistory.com/russianrevolution/russian-revolution-documents/ [7] See https://www.heritage.org/asia/commentary/the-legacy-mao-zedong-mass-murder. See the book: The Black Book of Communism: Crimes, Terror, Repression, by authors:  Jean-Louis Panné, Andrzej Paczkowski, Karel Bartosek, Jean-Louis Margolin, Nicolas Werth, Stéphane Courtois. That title about sums up what many are clamoring for among the Democrats, Hollywood, and among national government leadership. They incessantly praise the CCP, the former USSR, Maduro, and let's not leave out the Castro regime. If liberal socialist's read this book honestly, I think they could have a change of heart, but probably not. Some would try to equate it to some sort of conspiracy theory, but the facts as established from many sources say otherwise. It's amazing many don't see the preamble to all this horror playing out right before our eyes! They forgot history or whitewashed it.    [8] For more info see: Mao's Great Famine: The History of China's Most Devastating Catastrophe, 1958-1962, Frank Dikötter ; Tombstone: The Great Chinese Famine, 1958-1962, Yang Jisheng; China: A New History, John K. Fairbank and Merle Goldman. See article here: https://www.dispropaganda.com/single-post/2019/12/26/Mao-Zedong-the-man-who-starved-China. The article says Mao was responsible for 45 million deaths. Other historians mention 65 million as a better estimate of all that died of starvation or were directly murdered by Mao's communist regime throughout the entire time he was dictator. Either number is HUGE!  [9] Why are so many mafia members religious and devoted to God and church even though it is clear that everything they do directly contradicts the Bible? is a really good article by Hofstra University graduate Ed Scarpo, Cosa Nostra News: https://www.quora.com/Why-are-so-many-mafia-members-religious-and-devoted-to-god-and-church-even-though-it-is-clear-that-everything-they-do-directly-contradicts-the-Bible. [10] See: The Vatican Connection, Richard Hammer. See essay: The Undertold Story: The Vatican, the Mob, Super Ponzi Schemes and MORE- http://churchandstate.org.uk/2016/02/the-understold-story-the-vatican-the-mob-super-ponzi-schemes-and-more/. More on the connections between the Mafia and the Catholic Church: Operation Gladio: The Unholy Alliance Between The Vatican, The CIA, and The Mafia; and also The Vatican Exposed- Money, Murder, and the Mafia, both written by Paul L. Williams. [11] Translated by Google (with errors in it) from the German language, https://www.derstandard.at/consent/tcf/story/1229796911942/gerfried-sperl-die-theologie-der-mafia-und-das-schweigen-roms. [12] Quote from, Jewish Gangsters in America, by Michael Feldberg; Jewish Virtual Library. [13] See article, Mafia's 'Ten Commandments' found, at: http://news.bbc.co.uk/1/hi/world/europe/7086716.stm [14] From: http://pinoy555.blog.fc2.com/blog-entry-156.html , but the info came from articles in Wikipedia on the Sicilian Mafia and from an article on Antonino Calderone. Look them up. Wikipedia leans left, but in their articles on this subject there is a lot of good information, and we should give them credit. **Look at the following historical articles for further information on the subject matter: https://encyclopedia.ushmm.org/content/en/article/nazi-racism https://www.theholocaustexplained.org/the-nazi-rise-to-power/the-early-years-of-the-nazi-party/what-were-hitlers-ideas/ https://www.theholocaustexplained.org/how-and-why/why/ https://www.jewishvirtuallibrary.org/jewish-gangsters-in-america https://www.britannica.com/topic/blood-libel https://www.encyclopedia.com/history/encyclopedias-almanacs-transcripts-and-maps/jews-expulsion-spain-portugal https://www.encyclopedia.com/history/modern-europe/russian-soviet-and-cis-history/pogroms Often, I do not include these many footnotes, but I thought this article demanded more than usual. Anybody can look up the references and verify what I am saying. It may take time to do that, but that is the only way to get to the truth. Study and verify! (2 Timothy 3:15) A lack of doing that makes a lot of people gullible to errors and misinformation. The proof is in how many churches closed their doors for a virus that is 99% survivable for most of the people on the planet! A lack of verifying things written or spouted by the fake news media early on concerning Covid 19 is what led to the acceptance and submission by many to the tyrannical and draconian response of governments around the globe. The plandemic could have been stopped through the verification process! Instead of believing the lies of crazed governments and the fake and fear-mongering news networks and social media, much economic suffering and premature death could have been avoided by verifying things! Many believed the lies of the efficacy of vaccines instead of studying for themselves the enormous amount of research materials against ever jabbing that garbage into your veins! Do you need more info about the Covid-19 vaccines? Study the huge amount of research, interviews, and articles by medical doctors and scientists at: https://nojabforme.info. What is desperately needed in America is an encounter with the living Lord and Savior Jesus Christ- the Messiah! Jesus is what people need! He is the answer! Hear the message below! Be mightily blessed!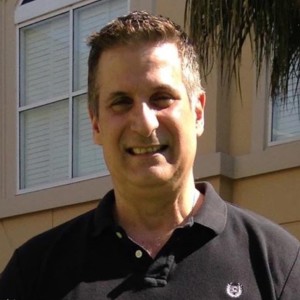 Saturday May 08, 2021
Saturday May 08, 2021
Now the Spirit explicitly says that in the later times some will desert the faith and occupy themselves with deceiving spirits and demonic teachings. (1 Timothy 4:1 NET) 10 And then many will fall away and will betray one another and hate one other. 11 Many false prophets will arise and lead many astray. 12 Because lawlessness will multiply, the love of many will grow cold. 13 But the one who endures to the end will be saved. 14 This Good News of the kingdom shall be proclaimed in the whole world as a testimony to all the nations, and then the end will come. (Matthew 24:10-14 Tree of Life Version) 1 Now regarding the arrival of our Lord Jesus Christ and our being gathered to be with him, we ask you brothers and sisters, 2 not to be easily shaken from your composure or disturbed by any kind of spirit or message or letter allegedly from us to the effect that the day of the Lord is already here. 3 Let no one deceive you in any way. For that day will not arrive until the rebellion (the falling away, the apostasy) comes and the man of lawlessness is revealed, the son of destruction. (2 Thessalonians 2:1-3 NET) Many deserting or turning away from the faith means it will be a great falling away or apostasy, and it is already happening! You are foolish if you don't see it!  That is a subject that my dad, Israel Rodriguez, preached about often. After I received Jesus in December of 1973, I watched and heard my dad preach and minister for 10 years before he passed away and went to heaven in 1983. He must have preached hundreds of times about the great falling away, the antichrist, the mark of the beast, the wrath of God, judgment, hell, and the lake of fire. He preached often from the book of Revelation and the prophetic Scripture that dealt with the end-times. Of course, he also preached about healing, repentance, the Baptism of the Holy Spirit and tongues, and the promises of God, but he leaned heavily on the former. Unfortunately, I did not want to pay too much attention to his messages of hell, fire, brimstone. When he would begin to preach on all that, I thought it was either condemnation or bordering on it, but it was delivering, healing, and saving truth. I often disliked those fiery messages because I thought they weren't "good news." How wrong I was! Did you read my previous post on "Gospel Preaching Versus Anemic Sermonettes"? It will straighten out wrong ideas about what is Gospel preaching. My understanding of "good news" has changed dramatically since my dad preached those mighty sermons, especially over the last 12 years. It was a slow process of learning for me. Mentally, I am pretty sharp, but this has little to do with mental capacity and everything to do with receiving spiritual understanding by the Spirit. It took a while to get this straight in my spirit.  Let me summarize good news preaching by stating this: "Good news" is whatever the Holy Spirit gives you to minister to the people, based on the Scripture. That is true even when the message is harsh, tough, and offensive. If it comes from Him, then even if it is speaking about God's wrath and the lake of fire, then that is "good news", and the anointing will rest upon it.  During the ministry of Hispanic evangelist, Yiye Avila (from Puerto Rico-now deceased), I learned that he often preached and ministered along the same lines as my dad. After a message like that you wondered who could receive Jesus. To my surprise, deaf ears and blind eyes would be healed, and the crippled would walk in every one of his crusades. The miracles were intense, varied, and abundant.  During a Yiye Avila crusade in Miami (around 1980), my Dad and I sat on the platform in the section reserved for visiting ministers. Dad knew Yiye for many years, even before Yiye was saved. Yiye preached for almost two hours about the antichrist, the great falling away, the great white throne judgment, the lake of fire, and the coming of the Lord. He also preached about living holy lives and being a witness. Then he prayed for the sick and the power of God electrified the place. It was like sticking your finger in the electrical outlet! Paralytics walked and many other miracles took place. Wheelchairs, walking sticks, and braces were lifted in the air above people's heads, and the miracles flowed like water. It was awesome to watch and hear the mighty healing and miracle testimonies. After that, he called for people to come to repentance and receive Jesus as Lord and Savior. Hundreds responded to the call! Some people ran to the front to receive Jesus. The gospel was preached as a witness (undeniable proof or evidence), and people streamed to the front!  John the Baptizer preached "good news" to the people that came to hear him. (Luke 3:18) Have you ever read what he preached? Let me give you a taste of it: John said to the crowds coming out to be baptized by him, "You brood of vipers! Who warned you to flee from the coming wrath? 8 Produce fruit in keeping with repentance. And do not begin to say to yourselves, 'We have Abraham as our father.' For I tell you that out of these stones God can raise up children for Abraham. 9 The ax is already at the root of the trees, and every tree that does not produce good fruit will be cut down and thrown into the fire." (Luke 3:7-9) You won't hear that in most churches! Those words came from the fiery neighborhood prophet of God! How would you like to wake up to, "Brood of vipers! Who warned you to flee from the coming wrath?" Then, Luke 3:18 has the unmitigated gall to call ALL he preached GOOD NEWS. It was good news because it woke people up to the truth and brought many to repentance! It also brought persecution and vitriol from the religiously brainwashed people, and those that loved their sin. It was good news when John rebuked the adulterous relationship Herod had with his brother's wife! Herodias was still married to Phillip, but she left him and went away and married Herod the tetrarch! (Luke 3:19, 20) It was adultery times two! How could that rebuke and others for Herod's many sins be good news? In John's case, the "good news" preaching led to his martyrdom. Herodias deceived Herod. She made her daughter dance sensually before Herod and he fell for the trap. The dancing forced Herod's hand after he promised the girl anything she wanted. She asked for the Baptizer's head on a platter! Herod granted the wish.  My dad always gave many Scripture references during his anointed messages. He was an excellent student of the Word. Often, he would stay up most of the night to study and pray. To top it off, my dad was an anointed, passionate, authoritative, Bible preacher. His preaching oozed with zeal, authority, and power. Let me add this: I saw some of the most amazing miracles under his ministry that I have ever seen. I've seen many wonderful miracles and healings as I have ministered the anointing of the Holy Spirit to the people through the laying on of hands. There have been many undeniable proofs! I saw the same and more under dad's ministry. Many were saved, healed, baptized in the Holy Spirit with tongues, and delivered from demons under that anointing he carried and wore so well. Dad had manifestations of unusual miracles like Paul did. (Acts 19:11, 12) As a side note: Don't ever return to the Covid-caving churches and pastors that closed their doors for months, and became supporters of antichrist activities, UNLESS they publicly and vocally repent of their sins! Why? They are either already dead or they are dying UNLESS they repent! (Luke 13:3, 5) Any and every church that closed, supported the antichrist agenda of closing down the assembling of the church as a body (Hebrews 10:25), rejected continuing evangelism, baptism in water, (Matthew 28:19, 20), altar calls, laying hands on the sick for healing and anointing with oil for healing and repentance (Mark 16:18; James 5:14-16), the Lord's supper (1 Corinthians 11:25-30), the laying on of hands to receive the Baptism in the Holy Spirit with the evidence of speaking in other tongues (Acts 19:6), and just about every other church activity! What about baby dedications, preaching the Word to the saints, visiting prisons, hospitals, and performing wedding ceremonies? It was a suspension of Church fellowship and activities that totally contradict what the church in Acts did when they were commanded to stop preaching in the Name of Jesus and end their meetings! (See Acts chapters 4 and 5!) I will come back to that in a moment.  Repentance is not possible without being brutally honest with yourself. Blame others for your sins and you will NEVER get out of them!  I have seen people do that. I've done that. It is like Adam and Eve after they sinned. Adam blamed God for giving him "that woman" that gave him the forbidden fruit to eat. Eve blamed the fact that the fruit looked good to eat and it was all the serpent's fault! (See Genesis 3.) There was no excuse. It was their fault, but they refused to admit that they were at fault, and they did not repent, at least not in Genesis 3.  Never postpone repentance! Never! Postponing repentance is like playing Russian roulette consistently with a .44 magnum revolver! Sooner or later you will eat a bullet! It could cost you eternity with God and you wind up in a devil's hell if you postpone repentance. Hell would have received me had I died in the condition I was in before repenting. I was a mess. I was a sinner, even though I had been an anointed minister of the Gospel. I had gone back to wallow around in the muck and miry vomit of the world. For if, after they have escaped the defilements of the world by the knowledge of the Lord and Savior Jesus Christ, they are again entangled in them and are overcome, the last state has become worse for them than the first. For it would be better for them not to have known the way of righteousness, than having known it, to turn away from the holy commandment handed on to them. It has happened to them according to the true proverb, "A dog returns to its own vomit," and, "A sow, after washing, returns to wallowing in the mire." (2 Peter 2:20-22 NASB) "Not everyone who says to Me, 'Lord, Lord,' will enter the kingdom of heaven, but the one who does the will of My Father who is in heaven will enter. Many will say to Me on that day, 'Lord, Lord, did we not prophesy in Your name, and in Your name cast out demons, and in Your name perform many miracles?' And then I will declare to them, 'I never knew you; leave Me, you who practice lawlessness.' (Matthew 7:21-23 NASB) Thank God for the gift of repentance! Thank God for His mercy and goodness! He never fails to forgive and cleanse from unrighteousness all those that will humble themselves and repent of their wicked ways and turn back to God! It will work even for backslidden preachers! I am living proof of that! If we confess our sins, He is faithful and righteous, so that He will forgive us our sins and cleanse us from all unrighteousness. (1John 1:9 NASB) The one who covers his transgressions will not prosper, but whoever confesses them and forsakes them will find mercy. (Proverbs 28:13 NET) But he gives greater grace. Therefore it says, "God opposes the proud, but he gives grace to the humble… Humble yourselves before the Lord and he will exalt you. (James 4:6, 10 NET) What did I do to get out of that demon-inspired and fear ridden mess that began March/April of 2020? I quickly turned off all social and the lying news media. Yes, all the alphabet soup news had to go! Next, I hooked into ministries, churches, and pastors that refused to bow their knee, and were propagating the truth. Finally, I quit giving my tithes and offerings to the dead, and ONLY tithe and give to two churches that NEVER surrendered to the lying Covid antichrist spirit. That is what changed me completely! I am getting REFIRED, RENEWED, and REFRESHED every time I go to their services or attentively watch them online!  I didn't want to be one to speak up now and tell pastor, ministers, and Christians all this via writing. Some of it is really embarrassing and it certainly doesn't get you invitations to preach! It is too graphic and thorny a reality for most pastors and churches to take in. They lack the fortitude, the "testicles" to face the truth about their compromise and sin during this Covid-lying mess. You better find your "testicles" in a hurry before you are destroyed by the enemy!    Unfortunately, the Spanish-speaking and Latin churches (I am from Puerto Rico) folded like a deck of cards when the Covid mess hit. Many of those churches in the U. S. A. are still closed because they lacked the "spine" to take a stand for the Lord! I say, REPENT NOW, all you cowardly Latin pastors and churches that submitted to the lies of the devil and closed your doors, agreed with the wicked government lying narrative, and obeyed an antichrist spirit. Closed churches with all their social distancing, alcohol gels, "vaccine" compliance, and masks, obeyed the false prophets of Covid (like Baal)! Many lukewarm Christians in the Latin churches are cowardly afraid of a virus with a 99.97% post-infection survivability rate! Seriously?! That's not even the issue. The issue is your damning unbelief against Jesus being your healer and your refusal to trust in Him in the midst of it all! Do you remember the scriptural truth that all the cowards and the cowardly submissive will have their part in the lake that burns with fire and brimstone! You don't? See, I answered for you. Here it is. But as for the cowards and the ignoble and the contemptible and the cravenly lacking in courage and the cowardly submissive, and as for the unbelieving and faithless, and as for the depraved and defiled with abominations, and as for murderers and the lewd and adulterous and the practitioners of magic arts and the idolaters (those who give supreme devotion to anyone or anything other than God) and all liars (those who knowingly convey untruth by word or deed)—[all of these shall have] their part in the lake that blazes with fire and brimstone. This is the second death. (Revelation 21:8 Amplified Bible) It is time to repent for being cowards! The unbelieving-faithless are the unfaithful to the Lord and His Word. Right now, many people in Christianity qualify for at least the first part of that verse! They are "scared to death" of a sickness because they don't believe the Scripture when it tells us that Jesus bore their pains and carried their sicknesses and diseases! (Matthew 8:17; Isaiah 53:4, 5; 1 Peter 2:24) They don't put their trust and confidence in the Lord according to Psalms 91 and 103:1-5! They have fallen away from the faith or they deny the truths of God's Word. You are bare and naked before God! (Hebrews 4:12, 13) You can't hide anymore behind your worthless religion, church, denomination, or pastor. Your façade has fallen off. With you wearing that external mask, your lukewarm spiritual mask is showing! Your true colors are visible. You can't deny your lukewarm-ness anymore. Everybody knows your true spiritual condition now. You have a form of godliness, but you DENY the power of God! (2 Timothy 3:5)  The great falling away has begun! Don't be fooled! It's here now for all to see. It is not the time for "nice" preaching. Too much is at stake. "Nice" will not save or deliver anybody! I know some will disagree and think I am taking this too far, but more teaching along the fire and brimstone type messages are called for now. The church NEEDS this now to prepare to be presented to the Lord. Many need to repent before it's too late. I was dismayed in 2008 when I saw that many pastors and ministers were falling for the deception espoused by hyper or pseudo (wrongly taught) grace, once-saved-always-saved, Calvinist teachers and prophets. I saw the direction they were headed with that ungodly teaching. I could see that they were leading themselves and those they were teaching into loose living and sinful lifestyles. They were teaching grace without repentance or faith-faithfulness. They were espousing doctrines of demons. At that time, the message of "repentance" flooded my heart and soul. Unfortunately, I didn't take up the mantle of a "zeal" for repentance. I did not wear it very well. I kept putting it on and taking it off. It was extremely uncomfortable. It was way out of my comfort zone. "Repentance" for the lukewarm and backslidden lit up my spirit again in 2013 and culminated in January of 2015 when my book, A CALL TO RETURN was published. The Church at large was not ready to hear or read about repentance. The book went over like a lead balloon. Hopefully, many are ready to be called out to repentance, but we must face an unfortunate truth. It could be that many are less likely to hear about needing to repent now that their lukewarm and cowardly façade is visible for all to see it. They could harden themselves. God wants to give them mercy, and He will give it IF they humble themselves! I believe all cowardly Christians will have the opportunity to repent. Whether they do repent or not will be on them. Let me say this. The open door of repentance for the lukewarm and for the rebellious or backslidden in the churches will come to an end. Don't let the door slam in your face! Have you ever read Matthew 25:1-13? It is the parable of the ten virgins. Five were devoid of oil for their lamps or the anointing that produces light or the fire of the Spirit. They were asleep or they were not ready to meet the Lord. The five alert virgins with oil for their lamps were ready and they went into the wedding banquet with the Lord. The door was slammed shut and the five unprepared virgins were left outside with the words, "I never knew you." Have you ever heard that before? I quoted it above in Matthew 7:21-23 when speaking about the backslidden ministers.  Thank God that many other ministers are stepping up with a message similar to this one. Some ministers are out there telling Christians-in-name-only to REPENT! They took up the zeal for repentance seriously and are running with it. I'm so blessed to see that! I am the least likely for a mission like this one, at least in my own thinking. It is almost like the Lord is telling a joke by using me for anything in this area of ministry. Haha on the devil! You would think God would choose a "better qualified" candidate with no "history" against him. If you look at my past, it is fraught with stuff that would seemingly disqualify me here. Maybe God does the choosing of the "less likely" on purpose! No one can look at my history admirably! I certainly have NOTHING to offer anyone in my own self. In Christ there is EVERYTHING good and righteous to offer everyone that will receive from Him! The message presented is very simple. Humble yourself and come to repentance! If you do that, He will show up mightily in your life, pull you out of the miry clay, and set your feet on a solid rock! How this message affects you will depend on you. Reject repentance and you are already signed up for your own horrific death. Accept repentance and God's holy presence will get in you and on you and supernatural change will take place in your life! Take the forgiveness and cleansing from all unrighteousness that Jesus bought and paid for with His own blood! Repentance is the way back to His goodness, mercy, and blessing! It is available right now!  Do you know what is happening in the church right now?  The Lord is sifting His Church like wheat. He started doing that a few years ago. It intensified many-fold in 2020. (Matthew 13:24-30, see below) The lukewarm and masquerading Christians (tares) were forced out of the closet! They couldn't hide their unbelief and lukewarm-ness anymore. They are being rooted out and will be separated. If they don't repent, they will finally be gathered up and burned in the fire. Jesus taught that ominous and damning truth. I am just a repeater of His message.  Another parable He set forth before them, saying, The kingdom of heaven is like a man who sowed good seed in his field. But while he was sleeping, his enemy came and sowed also darnel (weeds resembling wheat) among the wheat and went on his way. So when the plants sprouted and formed grain, the darnel (weeds) appeared also. And the servants of the owner came to him and said, Sir, did you not sow good seed in your field? Then how does it have darnel shoots in it? He replied to them, An enemy has done this. The servants said to him, "Then do you want us to go and weed them out?" But he said, "No, lest in gathering the wild wheat (weeds resembling wheat), you root up the (true) wheat along with it. Let them grow together until the harvest; and at harvest time I will say to the reapers, Gather the darnel first and bind it in bundles to be burned, but gather the wheat into my granary." (Matthew 13:24-30 AMPC) That is a truth that most evangelical, Pentecostal, Word-of Faith, Prophetic, Spirit-filled, or independent churches stopped preaching long ago. Forget the art and seeker-friendly sissified gatherings that many have mistakenly labeled as "churches". They are pusillanimous social clubs (pubs). They never preach the truth of Scripture because they no longer preach the Bible. You will hear in those weak churches, "We just preach love and acceptance". Instead, they should be preaching "repentance and the kingdom of God" in the fire of the Holy Spirit like Jesus did! Now after John was imprisoned, Jesus went into Galilee and proclaimed the gospel of God. He said, "The time is fulfilled, and the kingdom of God is near. Repent and believe the gospel!" (Mark 1:14, 15 NET) Repentance for the forgiveness of sins is what Jesus commanded us to preach in His name to all nations, but most churches do not preach repentance. They preach "feel good" messages that never confront sin. …And repentance for the forgiveness of sins would be proclaimed in his name to all nations, beginning from Jerusalem. (Luke 24:47 NKJV} From that time Jesus began to preach this message: "Repent, for the kingdom of heaven is near!" (Matthew 4:17) The apostles were authorized and anointed by the Spirit through the ministry of Jesus. Here is what they preached and did. So they went out and preached that all should repent. They cast out many demons and anointed many sick people with olive oil and healed them. (Matthew 6:12, 13) Have you heard all the sissified monotone voices of some preachers that are more feminine than they are masculine? Have you seen the clown show at the churches with those "pastors" wearing their tight-fitting obscene jeans with holes in them? Are they in their mid-life crisis now? Are they really men or are they conforming more to the world's gender neutrality abomination and becoming more femininized? Instead of being like John Wayne, they are more like "Jane" Wayne, and that might be pushing it a lot! Monotone preachers are not the fiery and very masculine hero prophets and preachers like Isaiah, Jeremiah, John the Baptizer, Paul, Peter, James, Stephen, or Jesus. That is only naming a few in Scripture. How about preaching like Whitmore, Dowie, Lake, Richey, Bosworth, Wigglesworth, others from the last few centuries that preached with the fire of God! Many today don't even have the guts or "testicles" that women like Sarah, Deborah, Esther, Rahab, or Jael had. Jael drove a tent peg with a mallet through the temples of Sisera (enemy army general) into the ground while he was hiding under a rug and slept (Judges 4)! That godly woman had no fear of repercussions or even of death! What a woman! What about women like Maria Woodworth-Etter, Aimee Semple-McPherson, Lillian Yeomans, and others? Yep, the sissified monotone preachers are a bunch of "Jane" Wayne's and don't even come close to having that kind of fortitude!  I tell you, No; but unless you repent (change your mind for the better and heartily amend your ways, with abhorrence of your past sins), you will all likewise perish and be lost eternally. … I tell you, No; but unless you repent (change your mind for the better and heartily amend your ways, with abhorrence of your past sins), you will all likewise perish and be lost eternally. (Luke 13:3, 5 AMPC) Getting back to John the Baptizer, remember that he was sent to tell the religious leaders what hell-bound sinners they really were, that they had to repent, and to prepare the way for the coming of the Lord! Tough ministry, but it was righteous. It was not glamorous and was greatly despised by many that were bound by religious demons and going to hell. Their only option was to repent! Hey John, please pass the locusts and wild honey! Camel's hair? No. I'll pass on that. Too itchy. I think I will stick to cotton. Hanes will do fine. T.M.I., I know, but I don't care. I got over caring what others think about me or this message. Read my lips: I DON'T CARE! I do care about people coming to repentance. I just don't care if you like me or you don't. It is liberating when you come to realize that likes or dislikes are irrelevant. Take that to your Fakebook  or Twit page! That was on purpose. You should already understand that NOWHERE in the entire New Testament are we told to shut down our churches because the government tells us to. The early Church would not stop preaching in the Name of Jesus even after severe warnings, threats of imprisonment, or beatings. They would not shut up or shut down! But to stop this thing from spreading any further among the people, we must warn them to speak no longer to anyone in this name." Then they called them in again and commanded them not to speak or teach at all in the name of Jesus. But Peter and John replied, "Which is right in God's eyes: to listen to you, or to him? You be the judges! As for us, we cannot help speaking about what we have seen and heard." After further threats they let them go. (Acts 4:17-20 NIV) Then the high priest and all his associates, who were members of the party of the Sadducees, were filled with jealousy. They arrested the apostles and put them in the public jail… "We gave you strict orders not to teach in this name," he said. "Yet you have filled Jerusalem with your teaching and are determined to make us guilty of this man's blood. Peter and the other apostles replied: "We must obey God rather than human beings!... They called the apostles in and had them flogged. Then they ordered them not to speak in the name of Jesus, and let them go. The apostles left the Sanhedrin, rejoicing because they had been counted worthy of suffering disgrace for the Name. Day after day, in the temple courts and from house to house, they never stopped teaching and proclaiming the good news that Jesus is the Messiah. (Acts 5:17-18, 28-29, 40-42 NIV) BIG Haha! Threaten them, command them not to preach and teach, jail them, and beat them with whips, and they go right back out to continue with their ministry! They NEVER stopped! That is what the churches should have done, but they didn't! They were told to shut down and they disobeyed the Scripture and the example of the apostles in the book of Acts, and they bowed their knee to Covid restrictions and mandates! Repent! Do it now, and then repent publicly because your actions were public when you surrendered to the world and the devil! We are supposed to heal the sick, and not be afraid of any disease! I've laid hands on a lot of sick people. Some had transmittable diseases. I've never been sick over any of that. Never! Churches allowed the devil to stop their ministries, many of them for months! Some of them were not doing the Word anyway with their sissified and corrupted ministries of preaching fluffy cotton candy messages. These must be confronted with the truth that THEY SINNED, and that they must repent, that is, IF they want mercy and grace from the Lord. If they don't repent, their fate is already sealed with the enemy. They need to get out of that stinking religious trash and begin to preach the Word without compromise. What will it be pastors and churches that have succumbed to the enemy? What will be your next step? Choose this day whom you will serve! And if it seems evil to you to serve the Lord, choose for yourselves this day whom you will serve, whether the gods which your fathers served that were on the other side of the River, or the gods of the Amorites, in whose land you dwell. But as for me and my house, we will serve the Lord. (Joshua 24:15 NKJV) Download a free PDF copy of "A CALL TO RETURN: Restoring the Roots of our Relationship with Jesus" here unless you want to pay for a physical copy or purchase more. Barnes and Noble, Christian Book , Westbow Press have it available. It would be good seed to get extra copies and send them out. It would benefit the Kingdom of God. The church at large needs this message more right now than ever before! Buy a thousand copies and send them out! I receive VERY little per copy sold. Making money was never the reason for the book. The point of the book was and is to bring to repentance the lukewarm and backslidden in the churches.  How tragic that more churches didn't listen to this message in 2015. Had they done so much of what has happened could have been averted. What can be done now? You can help get this timely message out by sending this article to everybody you know. Forward the podcast. Send them "A Call To Return." Do your part to get this message out. Be like an evangelist and be fervent about it!  ________________ Now to today's podcast message: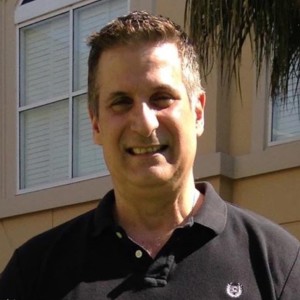 Sunday May 02, 2021
Sunday May 02, 2021
  24 And after some days, when Felix came with his wife Drusilla, who was Jewish, he sent for Paul and heard him concerning the faith in Christ. 25 Now as he reasoned about righteousness, self- control, and the judgment to come, Felix was afraid (became frightened, "trembled" in at least 7 translations, terrified, much alarmed) and answered, "Go away for now; when I have a convenient time, I will call for you." (Acts 24:24, 25 NET- parenthesis- my comment) Faith in Christ was defined in this passage as a message that expounded on righteousness, self-control, and judgement to come. What? Really? Does that sound like most modern-day "gospel" messages concerning faith in Christ?  Some would say that there is no need to tell sinners they need self-control or to speak of judgment because that would not be very loving towards them, but Paul did that. Some may think that to speak to sinners about righteousness is a waste of time, or not something that will be conducive to their conversion, and that it may turn them off to the gospel. Tell that to the Apostle Paul. The text calls righteousness, self-control, and judgement to come a "faith in Christ" message. That was the gospel message that Paul preached. Have our gospel messages been missing some things? Most evangelicals think that John 3:16 is the only gospel message there is! Paul preached more than a "God or Jesus loves you" message. He preached more than a "believe in your heart that God raised Jesus from the dead and confess with your mouth that He is Lord" message! (Romans 10:9) It was more varied and it included themes not generally thought of as pertaining to a gospel message. Righteousness, self-control, and judgment as the definition of ministering faith in Christ sounds almost identical to what Jesus said the Holy Spirit was sent to do, and it is not even close to an evangelical type gospel message. "And He, when He comes, He will convict (lit., expose, convict, reprove, rebuke) the world concerning sin and righteousness and judgment." (John 16:8 NKJV) What Paul stated to Felix was identical to what Jesus said to His disciples about the ministry of the Holy Spirit. Paul used the term "self-control" when talking about "sin". The connection between sin and a lack of self-control should be obvious. If you sin, it is because you did not exercise self-control. Self-control is control of your actions by the Word and by the power of the Holy Spirit. "Self" infers that the action starts with you. The Holy Spirit is your Helper. (John 16:7) In other words, the Holy Spirit will not make you obey God's Word, but He will help you to do what is right according to God's Word. The word convict (Gr. elegcho) in John 16:8 is translated in Thayer's Greek-English Lexicon as "reprehend severely, call to account, correct, to show one his fault." The same word is found in 2 Timothy 4:2, 1 Tim. 5:20; Titus 1:13, 2:15; Hebrews 12:5, and in the words of Jesus: Those whom I [dearly and tenderly] love, I rebuke and discipline [showing them their faults and instructing them]; so be enthusiastic and repent [change your inner self—your old way of thinking, your sinful behavior—seek God's will]. (Revelation 3:19 Amplified) Rebuke, that is, to reprehend severely, call to account, correct, to show one his fault must come when a lack of self-control is evident. (See also elegcho in John 3:20, 1 Corinthians 14:24, and Ephesians 5:11.) Sin is the result of a lack of self-control that opposes God's Word and commandments. James 1:14-16 in the Amplified Bible clarifies the process of sin from lust or some evil desire, to conception, and finally, to execution.  The word elegcho in Luke 3:18, 19 is translated rebuked: 18 And in this way, with many other exhortations, John proclaimed good news to the people. 19 But when John rebuked Herod the tetrarch because of Herodias, his brother's wife, and because of all the evil deeds that he had done. John the Baptizer was proclaiming the "good news" or the gospel to the people, and it was not at all sugar and spice and everything nice. Go back into Luke chapter three and begin reading at verse three. You will see all the elements of rebuking, such as "reprehend severely, call to account, correct, to show one his fault." He called those practicing sin "offspring of vipers"! That was not your typical sermonette with all smiles, soft tonalities, and niceties! 7 Who warned you to flee from the coming wrath? 8 Therefore produce fruit that proves your repentance, and don't begin to say to yourselves, 'We have Abraham as our father.' For I tell you that God can raise up children for Abraham from these stones! 9 Even now the ax is laid at the root of the trees, and every tree that does not produce good fruit will be cut down and thrown into the fire. (Luke 3:7-9 NET) To top it all off, he called Herod the tetrarch to account because of his adulterous relationship with the wife of his brother. Verse 18 says that John's rebuke, correction, conviction, exposing, and calling to account was THE GOSPEL, the proclamation of the good news! And in this way, with many other exhortations, John proclaimed good news to the people. (Luke 3:18 NKJV) Good news of the gospel? Does Luke chapter 3 sound like our interpretation of what is a good gospel message? No, it does not! Something is missing from gospel messages if they only preach salvation, healing, and the blessings of God! Yes, there is something terribly missing if that is all the people hear out of a preacher or pastor. Sometimes, there must be rebuke, correction, conviction, exposing, and calling to account. These cannot be left out when necessary, that is, IF it is a real gospel message. John was a minister according to the meaning of a true gospel message. It may not seem like everything John the Baptizer preached was good news, but that would be an assessment from a human perspective. From the Scriptural perspective, and therefore from God's viewpoint, it was all good news because it brought conviction and correction. Regardless of whether the people heard and received the messages, or they rejected them. John's gospel message called people to account and allowed the Father to work on their hearts so repentance would come, and real change could take place in their lives! Think about that. A real gospel message is preaching and teaching whatever the Spirit of the Lord gives you. If it comes from Him, regardless of anyone's feelings or offense at it, it will carry the anointing to set the captives free.  Did you get that? Even though Jesus was tough and no-nonsense often, He was specifically anointed to announce the good news or gospel message. (Luke 4:18) Power stood behind His messages. The preaching of the true gospel always manifests the power of God in some way. (Romans 1:16) If nothing happens and there is not a message that shakes things and people up, then it did not come from the Holy Spirit. Look at Matthew 23 where Jesus viciously rebukes the hypocritical among the Pharisees, and slams Jerusalem for killing the prophets sent to it. Read the whole chapter. It's an eye opener concerning "good news". Does the following sound like any "good news" message we know of today? Remember, Jesus said this, and it was not "sugar and spice, and everything nice." I say this because many think all Jesus taught was love and acceptance (tolerance), and He was always soft toned, and tame as a little lamb. Nothing could be further from the truth! Here are some excerpts from the fiery preacher and astonishing powerhouse known as Jesus: "But woe to you, scribes and Pharisees, hypocrites!... Therefore, you will receive greater condemnation... Fools and blind... You make your followers twice the sons of hell that you are... "Woe to you, scribes and Pharisees, hypocrites! For you cleanse the outside of the cup and dish, but inside they are full of extortion and self-indulgence... For you are like whitewashed tombs which indeed appear beautiful outwardly, but inside are full of dead men's bones and all uncleanness. Even so you also outwardly appear righteous to men, but inside you are full of hypocrisy and lawlessness... "  And, one more for the road: "Serpents, brood of vipers! How can you escape the condemnation of hell?" (See Matthew 23.) Jesus was no pushover, monotone, long-haired, guru of love, sissified, "kumbaya" preacher! He didn't put up with sin, hypocrisy, unbelief, or talking against God or His Spirit. He was tough, no-nonsense, strong, and never capitulated or quit, and he was THE bearer of the good news of the gospel! He didn't just say "believe the gospel". No, He told people to REPENT, and that was first! (Mark 1:14, 15) In Revelation chapters 2 and 3, His rebukes and calling into account were hard and often harsh. It is true He also praised the churches when they did what was right, but He held nothing back in His messages to the churches when a sharp rebuke was necessary. Go study the two chapters! It will set straight that "good news" preaching from Jesus (Luke 4:18, 19) included much more than "good news" according to our understanding. In Mathew 11:20-24 one can read the Master's rebuke against the cities of Bethsaida, Chorazin, and Capernaum because even though great miracles were done in them, they refused to repent. He condemned Capernaum to hell (Hades)! That was good gospel preaching but wait because there is more. So, you want acceptance or tolerance in the words of Jesus? Here is His idea of acceptance and tolerance for those that refuse to repent and continue in their sin. Are you ready? It's a spanking for the backside! 23"And you, Capernaum, who are exalted to heaven, will be brought down to Hades; for if the mighty works which were done in you had been done in Sodom, it would have remained until this day. 24 But I say to you that it shall be more tolerable for the land of Sodom in the day of judgment than for you." (Matthew 11:23, 24 NKJV) There's your tolerance.  I'll never forget one brother in the Lord, himself a minister and teacher, that told me before I stood to preach and minister, "Brother, just preach Heaven to them. Give them Heaven!" That sounded really good. Of course, if it came from the Lord, it would be His will done on earth as it is in heaven, but there was something else involved with his statement. I couldn't put my finger on it at the time. I knew something was off, but it took me a while to learn from the Lord what it was. If all you do is preach "inspiring verses" or uplifting and positive messages without the other as the Lord leads we have been talking about, then we have missed Heaven's idea of good news. Are you ready for a shift in your thinking? It will shock all those that think "gospel" is sweetie pie and kind preaching. It will shock all those that think we should have sweetness in our gospel message because if it gets too harsh people will leave or tune out the message.  Then I saw another angel flying directly overhead, and he had an eternal gospel to proclaim to those who live on the earth—to every nation, tribe, language, and people. (Revelation 14:6 NET) Next follows the eternal gospel proclaimed by this angel, but pay close attention to the content. It covers areas not traditionally understood as a gospel message. 7 He declared in a loud voice: "Fear God and give him glory, because the hour of his judgment has arrived, and worship the one who made heaven and earth, the sea and the springs of water!" 8 A second angel followed the first, declaring: "Fallen, fallen is Babylon the great city! She made all the nations drink of the wine of her immoral passion." 9 A third angel followed the first two, declaring in a loud voice: "If anyone worships the beast and his image, and takes the mark on his forehead or his hand, 10 that person will also drink of the wine of God's anger that has been mixed undiluted in the cup of his wrath, and he will be tortured with fire and sulfur in front of the holy angels and in front of the Lamb. 11 And the smoke from their torture will go up forever and ever, and those who worship the beast and his image will have no rest day or night, along with anyone who receives the mark of his name." 12 This requires the steadfast endurance of the saints—those who obey God's commandments and hold to their faith in Jesus. 13 Then I heard a voice from heaven say, "Write this: 'Blessed are the dead, those who die in the Lord from this moment on!'" "Yes," says the Spirit, "so they can rest from their hard work, because their deeds will follow them." (Revelation 14:7-13 NET) Gospel announcement included revelation, instruction, rebuke, correction, mention of God's anger and wrath, the lake of fire for the followers of the beast, and the hour of God's judgment! It pointed out the immorality of those following Babylon's example. Notice that gospel preaching includes faith in Jesus, but also mentions obedience to God's moral commandments. It even speaks of the coming judgment where believers will be rewarded for their good works. Wow, all that and a call to the fear of God to headline that gospel message! Does that sound anywhere near to what many believe to be the gospel message? Gospel includes a whole lot more than salvation, healing, deliverance, and the blessing of God. Gospel can include more than telling people about the plan of salvation and the Lord Jesus.  I am not saying every message has to be the same and include all these elements. What I am saying is that the definition of gospel preaching has been limited and much has been left out because churches have gotten away from preaching anything that could offend or make people feel uncomfortable. Actually, if a gospel message doesn't make you feel uncomfortable at some point, it is not from the Holy Spirit. (See John 16:8.) When the message is the mighty and unstoppable two-edged sword of the Word of God that divides between soul and spirit, joints and marrow, and is a discerner of the thoughts and intentions of the heart, there will be discomfort, and the Lord will confront you! (Hebrews 4:12, 13) When you feel your very thoughts and intentions are on display before God as the Word is preached, you will not feel comfortable, and that is good! There should be a fear of the Lord flowing as the ministry of the Word and the Spirit comes forth. (Acts 2:43, 5:11) Let me tell you something. When anointed ministers preach and teach, the message will get you! My God, I felt that way when my dad preached! When pastors Rodney Howard Browne and Tom Laipply (and a very few others) preach the Word something will shake you up and sometimes the power of God will grip you! Those are the type of messages we need today.  Here is more proof of what I am writing about. 9 Realizing that law is not intended for a righteous person, but for lawless and rebellious people, for the ungodly and sinners, for the unholy and profane, for those who kill their fathers or mothers, for murderers, 10 sexually immoral people, practicing homosexuals, kidnappers, liars, perjurers—in fact, for any who live contrary to sound teaching. 11 This accords with the glorious gospel of the blessed God that was entrusted to me. (1 Timothy 1:9-11 NET) What? Paul says that these are in accord or agree with the glorious gospel message. That means that within the gospel message there will preaching against these sinful lifestyles and practices. Why, because at times there must be exposing of these things. There must be correction and calling to account even before the lawless, rebellious, ungodly, sinners, unholy, profane, murderers, sexually immoral, practicing homosexuals, kidnappers, liars, perjurers and for all those that live contrary to sound teaching. That means that sound gospel teaching will teach people to live contrary to all those things mentioned or inferred.  The references in Luke, Revelation and First Timothy reveal that the gospel includes all these elements usually not associated with "gospel preaching." What gospel message are you listening to or preaching? In general, many in the body of Christ have gotten away from such preaching themes. Messages have been watered down to the place they often sound like psychological hogwash and not like the Bible. It is more self-help positivity and affirmation messages rather than messages that preach and teach the Scripture without compromise! At one church I attended, they brought in some foolish person to teach that women see through pink glasses and men through blue. Could you imagine that instead of going to the Scripture, they were teaching that nonsense to couples at Church? It was all talk with ZERO anointing! It was all an offshoot of the "women are from Venus" and "men are from Mars" psychobabble that is really against the sound teaching of Scripture. So many churches have moved away from real strong gospel messages, and have embraced messages of self-help, cotton-candy, sugar-coated fluff meant to "inspire" the senses instead of informing, rebuking when necessary, correcting weird and wrong ideas, exposing sin, and revealing the truth of God's Word. Churches have often become country clubs and entertainment venues with no power from heaven, no anointing, and no conviction. Some started with an anointing, and later lost it by trying to become respectable and likeable.  Some have gotten away from ministering to the sick through the laying on of hands (of course, dead churches don't do that anyway), and many no longer pray in public for people to be filled with the Holy Spirit and speak in other tongues. I am speaking about so-called Spirit-filled churches or Pentecostal, Charismatic, Full-Gospel churches. Many no longer have altar calls. If they pray for people to receive Jesus, it is done without an altar call. Everybody is led in a prayer and the "saved" no longer make a public confession of their faith in Christ Jesus. Have you noticed that some churches let altar workers pray with those that stay after the service is dismissed? It is disrespectful of the Gospel and the Savior, Jesus Christ! It disrespects the anointing of the Holy Spirit to relegate ministry after a service is dismissed! In those "mickey mouse" churches, the pastor rarely prays for people personally. Other churches, instead of teaching the saints according to God's Word, they entertain their audience for an hour! Hollywood style entertainment has invaded many churches with their "broad is the way" (known as Broadway) replacing the straight and narrow way Jesus taught. 13 "Enter by the narrow gate; for wide is the gate and broad is the way that leads to destruction, and there are many who go in by it. 14 Because narrow is the gate and difficult is the way which leads to life, and there are few who find it. (Matthew 7:13, 14 NKJV) So, what did Paul preach according to the faith in Christ to Felix and Drusilla? Here it is in a nutshell. Righteousness: The main points: * It is a gift (Romans 4:23-25, 5:17) received upon initially believing and trusting in what Jesus did and provided for us when God raised Him from the dead and we confessed Him as our Lord and Savior (Romans 10:9, 10). *The gift can be interrupted by sin, but confessing our sins before the Lord, we can be forgiven and cleansed from all un-righteousness, restoring our relation to God. See 1 John 1:7-10, 2:1,2. *Righteousness includes righteous living according to God's moral commandments. If you know that He is righteous, you know that everyone who practices righteousness is born of Him… Little children let no one deceive you. He who practices righteousness is righteous, just as He is righteous… In this the children of God and the children of the devil are manifest: Whoever does not practice righteousness is not of God, nor is he who does not love his brother. (1 John 2:29, 3:7, 10 NKJV) See also Titus 2:11, 12; and compare it with Titus 1:8, where a leader must be "righteous". If righteousness is only a gift that has nothing to do with conduct or lifestyle (Christian character) then why bother to list it as a qualification? No, Paul taught that righteousness is also a lifestyle of doing what is right. See also 1 Timothy 6:11-"pursue righteousness, godliness" and 2 Tim. 2:22- "flee also youthful lusts; but pursue righteousness, faith, love, peace with those who call on the Lord out of a pure heart." Even after our initial cleansing in the blood and the renewal in the Spirit that placed us in His righteousness, we must pursue righteous living as an everyday reality. Self-control Main points: Self-control is "self-restraint, temperance, control of one's passions, desires, and sexual impulses." It means to control yourself according to God's word and commandments, His requirements. You dominate your body's unruly desires. The Holy Spirit will not do it all for you. He requires your personal and individual participation. He will empower you to have dominion over your body and rule over any passion or evil desire that would try to get you off the Word and holiness. God's armor is His personal armor, but we must put it on. God will not put His armor on you. (Eph. 6:10-17) We are to put off the old man and put on the new man. (Eph. 4: 22, 24) We cast off the works of darkness and put on the armor of light, and we put on the Lord Jesus (Romans 13:12-14) The above means that every Christian has a daily responsibility. Every day we are to take up our cross and follow Him. If we do not put on Jesus today, then we are without Him during that day. If we do not put on the armor of light daily, then it never will come on you on its own. Nothing is automatic in God's kingdom and you have responsibilities, orders, commandments, requirements, duties, and something is demanded of you daily. Some have said, "Oh, I just couldn't help it. I just had to do it." Lies, Lies, Lies! That person didn't submit to God and did not resist the devil. (James 4:7) They yielded to the unrenewed mind, conformity to the world, and the old man. They yielded to works of the flesh. Nobody made them do anything. They did it! Examine every time you ever did something wrong. I have and I know that I yielded to sin because I flat out desired the wrong thing. I let the wrong thing get into my mind and work on my flesh, and I sinned! It was not God's fault but my own. An admission like that demonstrates spiritual growth when you are willing to admit or confess your faults and receive forgiveness and cleansing from the Lord. (See James 5:16. And 1 John 1:9.) That truly demonstrates humility when you admit your wrongs and come before God in repentance. (See Proverbs 28:13.) The humble are the ones that get the grace (1 Peter 5:5, 6). Examine yourself whether you are in the faith! Isn't that our main text from 2 Corinthians 13:5? Coming Judgment Main points: Eternal judgment in Hebrews 6:1, 2 is one of the principal teachings of Christ. Eternal judgment is both for the righteous and the wicked. There is eternal judgment and a judgment that comes on those that refuse to repent and continue to practice sin. *Judgment on the wicked: Revelation 20:4, 12, 13, 21:7. *The judgment seat of Christ: 2 Corinthians 5:10. *Judging yourself so you stay out of  coming under God's judgment while on the earth: See 1 Corinthians 11:29, 34. First John 1:9 is a great and powerful gift to the followers of Jesus. It is our way out of certain judgment and our way back into cleansing, forgiveness, and the unchanging righteousness of Jesus. For forgiveness and cleansing, all we have is His shed blood for us. He is the propitiation (satisfaction) for our sins (1 John 2:1, 2), and His blood cleanses us from all sin. (1 John 1:7) Much more could be said about all this, but that is sufficient for today.