Saturday Aug 15, 2020
Does the Lord's Presence Remain With Christians That Persist in Sinful Lifestyles?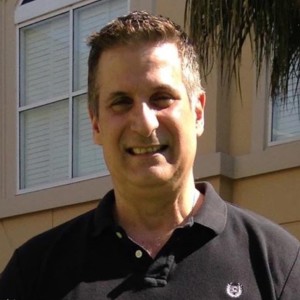 The title of this article is a provocative question. It was meant to be confrontational and challenge long-held ideas, but it will end on a positive note. Sometimes you have to dismantle some things to build them up correctly. Old run down buildings will have to be gutted to fix them up. Construction often begins with destruction of the old before something new and beautiful can be built. Spiritually, that is sometimes required. (See Jeremiah 1:10.)
Plowing always comes before planting, watering, and harvest. Consider this article plowing, so that the seed of God's words can be sown, and a mighty harvest can be produced! (See Isaiah 28:24-29, Mark 4:14-20.)
Many quote the words in the book of Hebrews, "I will never leave you or forsake you"(Hebrews 13:5). Jesus said at His ascension, "I am with you always"(Mathew 28:20). He also taught us in John 14:16 that the Helper or Advocate (the Holy Spirit) would be with us forever (John 14:16). These are glorious and powerful truths, and I treasure them. As blessed as these promises are, they do not stand-alone or exist without context, accountability, or zero responsibility.
The way many Christians use these promises leaves a very wrong impression.
Most Christians believe that the presence of the Lord will continue with a person regardless of their persistently wrong lifestyle of sin. I am not referring to you if you sin as a believer and repent of your sin according to Luke 13:3, 5 and 1 John 1:9. On those occasions, we have the grace or provision of God in the blood of Jesus available to us. I am not referring to the follower of Jesus that may sin, but the sin is not their lifestyle. I am specifically referring to those that have made sin a lifestyle even though they call themselves Christians. That is my question. Will the Lord abide with Christians forever even if they are practicing lawlessness?
Let's study this. 
According to Matthew 7:21-23, Jesus will tell those practicing lawlessness to depart from Him because He never knew them. 
"Not everyone who says to Me, 'Lord, Lord,' shall enter the kingdom of heaven, but he who does the will of My Father in heaven. Many will say to Me in that day, 'Lord, Lord, have we not prophesied in Your name, cast out demons in Your name, and done many wonders in Your name?' And then I will declare to them, 'I never knew you; depart from Me, you who practice lawlessness!" Matthew 7:21-23 NET) 
What does that mean? The Lord will say those terrible words of rejection to the practitioners of lawlessness, even though at one time they were used miraculously. How did the Lord use them miraculously? Obviously, these were at one time followers of the Lord Jesus, but later in life, they followed a path of breaking God's moral laws. I know that this does not fit in with much of modern theology in evangelical Christianity, but Jesus said that. Are we going to believe His words or man-made theological ideas?
Do you know that we have numerous biblical examples of those that started out with God, but began practicing lawlessness, and finally wound up in the "dung heap." 
Judas Iscariot is a case in point. He began as an anointed disciple of Jesus sent by the Master to heal the sick and to cast out demons. (See Matthew 10:1-8.) He was a minister anointed to do a supernatural work on behalf of the Lord. Judas Iscariot actually walked in supernatural power for a time. Something changed in him. In the process of time, Judas turned to covetousness and theft, and betrayed the Lord Jesus for 30 pieces of silver. Judas finished his life by committing suicide. He died in his sin. (See Acts 1:15-19; Matthew 27:3-10.) He will be one of those mentioned by Jesus in the passage quoted above. Judas will one day stand before the Lord and attempt to use his past supernatural ministry as an excuse to be accepted, but the Lord will reject him with those terrible words, "I never knew you; depart from me." He died as a practitioner of lawlessness, and for eternity he will perish away from the presence of the Lord. (See 2 Thessalonians 1:8-9.) 
Something is way off with our charismatic, evangelical, and protestant theology if we think that Christians practicing lawlessness can enjoy God's presence now, or if they die in their sin without repentance. Judas didn't get away with it, and he won't get away with it at the judgment! He will be rejected for eternity. According to Jesus, believers that die being practitioners of lawlessness will be rejected. That applies to this life on earth as well as to the future judgment to come...
Read more by downloading the FREE 14-page PDF by using this link.